Renaissance Foundation - Events
Renaissance Foundation hosts regular events to inspire and update its supporters on its work.
2018 Ambassadors Reception
Ambassadors reception 2018
 March   2018
Renaissance Foundation Was kindly hosted by The Norwegian Ambassador to the UK at The Ambassador's residence in Kensington. To Mark the charities annual participation at the Nobel Peace Prize in Norway and Youth Exchange with Norwegian Youth, Young Leaders from Renaissance Foundation present their experiences from Norway.
David Dein & SoL Campbell Talk
        May 2017

Premier League ambassador and former chairman of Arsenal FC David Dein kindly gave a keynote talk about leadership and success to a whole crowd of RF supporters. The night was hosted by CSM Sports, with special guests Sol Campbell, Lord Coe and Chime Communications CEO Christopher Satterthwaite
Skills 4 Life- Launch
          March 2017

Renaissance Foundation organised a launch event for its Skills 4 Life programme, a personal development programme focusing on soft skills such as public speaking and writing skills.
The evening was also an opportunity for Young Leaders to report back on their recent trip tothe Nobel Peace Prize.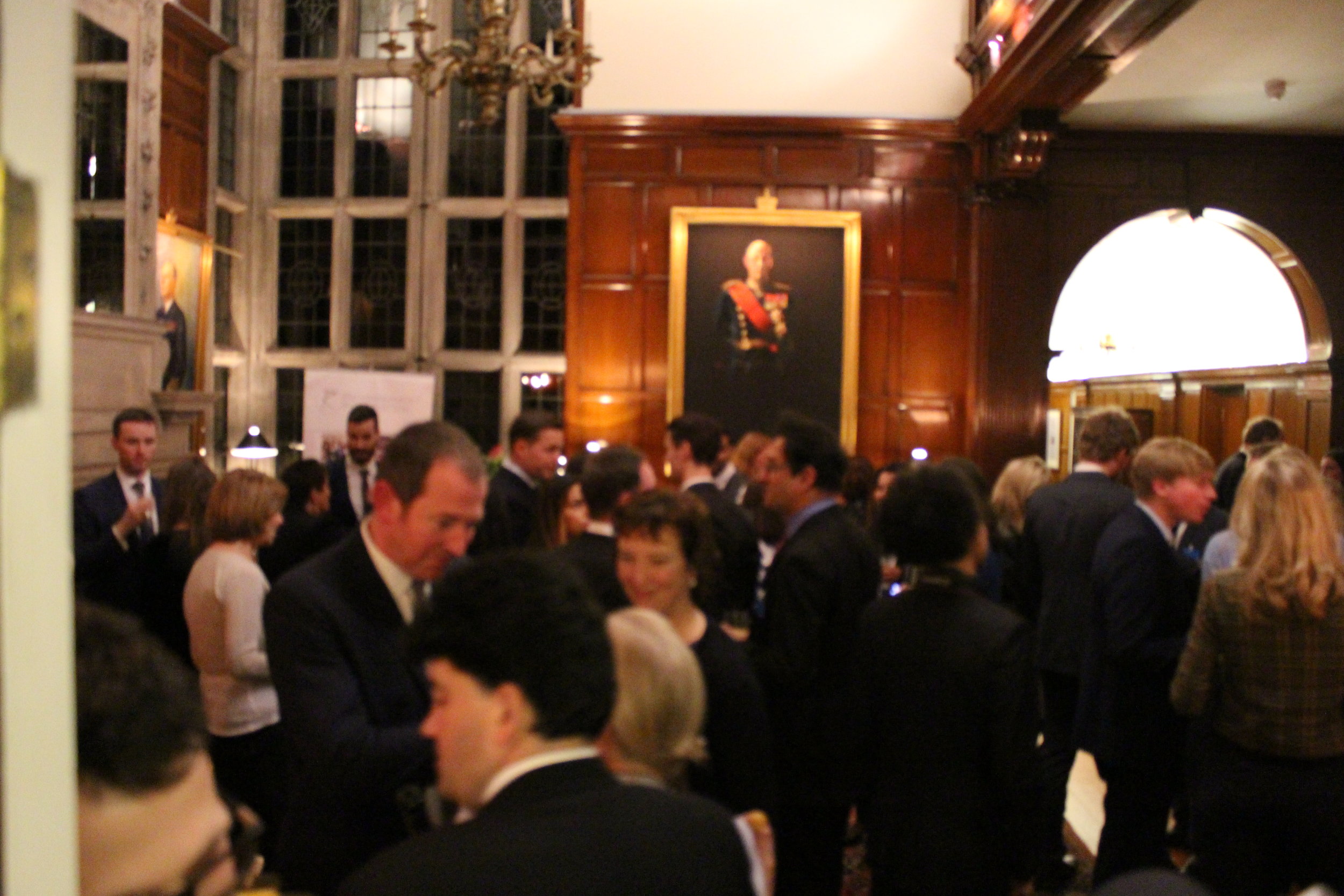 Norwegian Ambassadors Residence
Ambassadors
 Reception 2017
 February 2016
Norwegian Ambassador Mona Juul
generously hosted a special evening reception to mark the Renaissance Foundation Nobel Peace Prize - Youth Exchange programme. Young leaders from the charity talked about their experiences to the ambassador who presented certificates to the young leaders.
HRH
Duke of Kent
 
July 2015
HRH Duke of Kent
President of All England kindly made time to receive a group of Young Leaders from Renaissance Foundation during the Wimbledon Tennis Championships, Renaissance Foundation has been organizing for young people to attend the Wimbledon Championships since 2006 whilst visiting the Wimbledon Museum and other activities 
Lord Adonis
Supports RF Programme
Lord Adonis  Launches
Our App 
May 2012

Lord Adonis kindly made time to meet and speak with a group of young people from Renaissance Foundation, ahead of official launching the i-Tower APP which young people from Renaissance Foundation had created during the i-Tower partnership programme created in partnership with Historic Royal Palaces at the Tower of London.